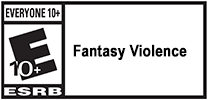 When a mysterious gate created by the gods suddenly appears in the human world, adventurers gather to face the trials that await them on the other side. It is said that those who manage to overcome the gate's challenge will be rewarded by having their greatest wish granted.
Take the role of a wanderer and his robotic companion as they travel beyond the gate and attempt to master its secrets! Dash, dodge and take aim at hordes of enemies through procedurally generated dungeons that make every run feel unique. Presented in top-down pixel art style, Mystic Gate is a twin stick shooter that combines RPG elements with bullet hell action! Can you survive, upgrade and overcome the terrors of the gate to realize your ultimate dream?
You don't have to go alone. Team up with a friend and take the trial together in local co-op!
Embark on top-down adventure with twin stick shooter mechanics!

Dodge incoming enemy attacks in bullet hell style.

Interact with NPC villagers for advice, gear upgrades and more!

Find keys and activate warp points to delve ever deeper into dungeons.

Gather loot to stack your advantage against screen-filling bosses.

Join forces and face the trials with a friend in local co-op!

Platforms:
PC, PS4, PS5, Xbox One, Xbox Series X|S
Release:
13 September 2023
Genre:
Action, Roguelike, Shoot'em Up
Subtitles:
English, French, German, Spanish, Portuguese, Japanese, Korean, Traditional Chinese, Simplified Chinese
Developer:
eastasiasoft, ZOO Corporation
Digital price:
US$9.99 / €9.99
© Eastasiasoft Limited, ZOO Corporation. All Rights Reserved.