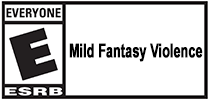 Bring color to a boring grey world as you drive your heart out and leave a brilliant trail of paint in your wake! Splash Cars is an isometric 3D driving game where you'll race for freedom of expression, outrunning the authorities and inspiring other public servants to join your cause.
Start each race in a drab isometric neighborhood, rev your engines and get rolling! Paint oozes from your vehicle, restoring color to the streets, grass, trees, surrounding buildings and more as you speed around the map. Team up for cooperative multiplayer fun or progress solo. Choose your style from a range of original cars and use custom paint jobs to stand out from the pack. Use power-ups to sabotage your pursuers or super-size your car! Splash Cars is casual freestyle fun for players of all ages.
This game and the content contained therein is not authorized by car manufacturers or motor racing competitions and there is no association thereof.

Race across isometric maps leaving a colorful path everywhere you go!

Choose from a variety of vehicles and paint jobs.

Use unique power-ups to evade cops, like shrinking or super-sizing your ride!

Take on challenges in new and constantly growing neighborhoods.

Convert NPC drivers to join your cause and have your back!

Platforms:
PS4, PS5, Switch, Xbox One, Xbox Series X|S
Genre:
Action, Casual, Family, Party, Racing
Subtitles:
English, French, German, Spanish, Italian, Portuguese, Russian, Japanese, Korean, Traditional Chinese, Simplified Chinese
Developer:
eastasiasoft, Paper Bunker
Digital price:
US$6.99 / €6.99
© Eastasiasoft Limited, Paper Bunker s.r.o. All Rights Reserved.