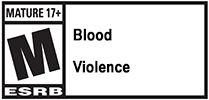 Step into a solemn and beautiful fantasy world as you guide Mira on her pursuit of inner peace. The Redress of Mira is a dynamic adventure told in shifting first-person and third-person perspectives as you take the role of titular heroine Mira, exploring lovingly crafted medieval landscapes that appear lush and serene on the surface but hide a dark and dangerous world beneath.
Having learned carefully guarded secrets from her mother, Mira sets off on a personal journey with the help of written books and visions of times past. Walk, run, climb and ride through picturesque environments, overcome light platforming and puzzle sequences, meet a colorful cast of characters scattered throughout the world and defend against enemies both human and monstrous. Will you see Mira's tale to its end, and will it bring the peace she seeks?
Explore a sprawling fantasy world in shifting first-person and third-person perspectives!

Push blocks, leap over gaps, ride on horseback and more.

Overcome light platforming challenges and puzzle sequences.

Traverse varied landscapes, from flowered plains and underground caverns to mountains and villages!

Use magic to defend against enemies, both monstrous and human.

Find written books that reveal secrets and add to the lore of Mira's world!

Platforms:
PS4, PS5, Xbox One, Xbox Series X|S
Release:
08 February 2023
Language:
English, German, Turkish
Subtitles:
English, French, German, Spanish, Italian, Turkish
Developer:
eastasiasoft, Tonguç Bodur
Digital price:
US$9.99 / €9.99
© Eastasiasoft Limited, Tonguç Bodur. All Rights Reserved.