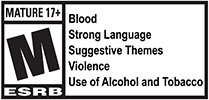 Take the role of Spanish ninja Benito, his chicken pal Pepito and his sensei Paco as they embark on a bizarre adventure across the globe! Presented in a mix of 3D environments and 2D pixel art sprites, Albacete Warrior takes traditional side-scrolling beat 'em up combat into a new dimension, allowing players to "cockslap" hordes of enemies with Benito's feathered buddy Pepito while running and wall jumping through a huge variety of 3D stages.
With the speed and agility of a fearsome warrior and armed with satirical street-smart humor, Benito might just have what it takes to become the chosen one. Charge into battle solo or team up with a friend for brutal cooperative play!
Run, jump, slash and use your chicken pal as a weapon!

Enjoy the strange and satirical story of Benito the Spanish ninja.

Utilize ground smashes, uppercuts, bicycle kicks and other martial arts techniques!

Explore stages in a mix of 3D environments and 2D pixel art sprites.

Traverse towns, forests, temples, snowfields, ruins and more.

Fight solo or team up with a friend in local co-op!

Platforms:
PS4, PS5, Switch, Xbox One, Xbox Series X|S
Release:
01 February 2023
Genre:
Action, Adventure, Platform
Subtitles:
English, Spanish
Developer:
eastasiasoft, FAS3
Digital price:
US$9.99 / €9.99
© Eastasiasoft Limited, FAS3. All Rights Reserved.