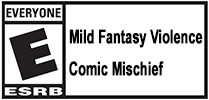 In Ayo's hometown, things are generally peaceful. Accompanied by his talented circus dog Bo, Ayo juggles in the park, hangs out at the carnival and longs after the Shoemaker's granddaughter. Then one fateful day, Bo mysteriously goes missing, turning Ayo's world upside-down! Take the role of this loveable little clown as he searches for his best friend and beloved dog across the colorful yet perilous lands beyond their circus town.
Ayo the Clown is a side-scrolling action platformer inspired by genre classics, enriched with vibrant 2.5D presentation and imaginative designs! Ayo's quest will lead him through a wide variety of themed stages, all with collectibles to discover and unique obstacles to overcome. As Ayo, you'll jump, slide, stomp on baddies, pick up useful weapons and much more! Like all good adventures, you won't be all on your own, either. Ayo's world is full of friendly people and interesting creatures that are willing to lend a helping hand along the way!
Explore side-scrolling stages with unique themes and hazards.

Face larger-than-life bosses to prove that clowns are tougher than they seem!

Use toy hammers, water balloons, tanks, helicopters and many more weapon types.

Head stomp, wall jump or slide on slopes to navigate the trickiest of obstacles!

Take on side quests along your journey to earn surprising rewards.

Uncover hidden items and collectibles!

Platforms:
PS4, PS5, Xbox One, Xbox Series X|S
Genre:
Action, Family, Platform
Subtitles:
English, French, German, Italian, Spanish, Russian, Portuguese, Japanese, Korean, Chinese
Developer:
eastasiasoft, Cloud M1
Digital price:
US$19.99 / €19.99
© Eastasiasoft Limited, Cloud M1. All Rights Reserved.