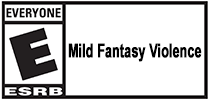 The open skies await as you take the role of a wandering dragon rider in search of a lost civilization! Presented in a nostalgic low-poly art style and allowing total freedom of flight from the beginning of your journey, Ayre and the Crystal Comet is a chill experience designed for exploration and discovery, without the pressures of combat or complex stat management. Search a vast open world from atop your dragon, or land and investigate locales on foot!
Take the role of Ayre, a young woman with a rare companion, the last living dragon. Having spent years travelling far and wide to learn where her dragon came from, Ayre believes she has located the homeland of an ancient dragon-riding civilization called the Skyriders. Having reached these lands, Ayre must now unlock its many elusive secrets.
Ayre and the Crystal Comet
Fly anywhere you wish right from the beginning!

Explore 64 square kilometers filled with mountains, rivers, ruins and more!

Discover the history of a lost civilization without the threat of combat.

Relax as you roam freely, either on foot or atop dragon.

Collect gems and uncover the mysteries of the Crystal Comet.

Locate aerial ring races hidden throughout the land and put your skills to the test!

Platforms:
PS4, PS5, Xbox One, Xbox Series X|S
Genre:
Adventure, Casual, Fantasy
Subtitles:
English, French, German, Spanish, Italian, Portuguese, Russian, Japanese, Traditional Chinese
Developer:
eastasiasoft, Gordon Little
Digital price:
US$9.99 / €9.99
© Eastasiasoft Limited, Gordon Little. All Rights Reserved.