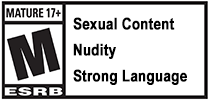 Recruited by a sketchy scientist, your job is to enter the site of paranormal disturbances and come back with photographic proof of ghosts and monsters! Boo Party is a top-down pixel art adventure where you interact with NPCs, fulfill special jobs and side quests, find key items and play a wide variety of mini games to get the full scoop on a dozen supernaturally seductive ladies.
Explore the mansion at your own pace, complete missions for an interesting cast of characters and snap those photos to document the spicy secrets you uncover… for science! Get ready for a lighthearted and hedonistic adventure that's sure to bring a smile to your mortal face, all set to a groovy soundtrack by composer OSC!
Freely explore a haunted mansion in top-down pixel art style!

Meet and photograph 12 supernatural ladies.

Unlock saucy images and collect them in your album!

Play a variety of mini games to fulfill side quests and jobs you get from NPCs.

Enjoy a groovy soundtrack by Crawlco Block Knockers composer OSC!

Developer:
eastasiasoft, CosmiKankei
Digital price:
US$9.99 / €9.99
© Eastasiasoft Limited, CosmiKankei. All Rights Reserved.