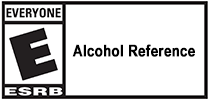 Are you ready for a challenge? You've been given a chance to join a club of the country's most prestigious and skilled pool players, but even with an invitation, the trials you'll face for membership won't be easy. Most candidates fail. Let cute anime girls be your guides and motivation as you overcome the odds!
In Casual Challenge Players' Club, there are 4 distinct game modes, each centered around a different aspect of billiards play. The main mode will see you advancing through 15 tables divided into 3 levels, either challenging you to pocket all the balls in a limited number of strokes or other peculiar skill tests that place balls in pre-defined positions on the table. In Versus mode, you can face off in local multiplayer. Black Ball mode changes up the rules for local multiplayer, and "Like a Master" mode carries your remaining strokes over to the next in a series of tables in survival style.
Do you have what it takes to live up to the club's expectations?
Casual Challenge Players' Club
Play a variety of top-down pool games using unique rules!

Meet cute anime characters who guide and motivate you.

Test your skills across 4 distinct game modes!

Face off against friends in local multiplayer.

Enjoy a casual yet challenging experience with unlimited replay value!

Platforms:
PS4, PS5, Switch
Release:
29 September 2022
Genre:
Action, Casual, Sports
Subtitles:
English, Portuguese
Developer:
eastasiasoft, Ratalaika Games, Yume Game Studio
Digital price:
US$4.99 / €4.99
© Eastasiasoft Limited, Ratalaika Games SL, Yume Game Studio. All Rights Reserved.