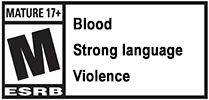 Take the role of a man on a desperate hunt to find his missing daughter! In Cions of Vega, you will guide a father as he searches the countryside and a mysterious town in hopes of bringing his daughter home. You will also be accompanied by the man's brother Logan, who sometimes offers insight or commentary. Together, you'll need to search for notes, drawings, keys and other clues along the way. Other mysteries await your discovery, from local cult activity to a town where children seem to have forgotten their parents.
Cions of Vega is a mystery adventure presented in first-person cinematic style with atmospheric sound design and environmental storytelling. In order to progress the narrative, you'll need to solve puzzles and find your way between key locations. Light platforming elements and interactive surroundings offer variety and challenge, immersing you in the father's journey. Will you help him find the truth?
Journey across a vast countryside in first-person perspective!

Explore lakeside forests, towns and caves to find your missing daughter.

Solve puzzles, locate keys and hunt for clues to advance a cinematic story!

Get clues and commentary from your brother Logan.

Experience atmospheric music and sound design!

Platforms:
PS4, PS5, Xbox One, Xbox Series X|S
Subtitles:
English, German, Spanish, Turkish
Developer:
eastasiasoft, Tonguç Bodur
Digital price:
US$6.99 / €6.99
© Eastasiasoft Limited, Tonguç Bodur. All Rights Reserved.