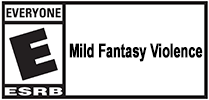 Blast off for out-of-this world platforming antics in Crazy Gravity, a side-scrolling action game where gravity can be your worst enemy or your greatest ally! Take the role of a little astronaut lost in space. Your primary objective is to energize your rocket and return home, but to do that, you'll need to make your way through brain-teasing obstacles and collect the necessary resources.
Gravity always pulls slowly downward, but by flipping, the little astronaut can control which way id down! Use gravity reversal to navigate platforms and avoid hazards, reach power switches or keep yourself suspended mid-leap. It's a challenging experience that will make you think dynamically, a tough yet accessible journey for all ages spanning 30 cosmic hand-drawn levels!
Explore dozens of unique stages set in outer space!
Flip upside-down to reverse gravity and navigate platforming challenges.
Collect resources needed to power your ship.
Enjoy a colorful and cartoonish hand-drawn art style.
Relax with a soothing soundtrack to help keep your cool!
Platforms:
PS4, PS5, Switch, Xbox One, Xbox Series X|S
Developer:
JM Neto Game Dev, Ratalaika Games
Digital price:
US$4.99 / €4.99
© Eastasiasoft Limited, Ratalaika Games SL, JM Neto Game Dev. All Rights Reserved.