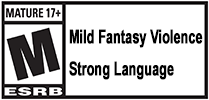 The Eastasiasoft Indie Shmup Bundle contains three great indie shoot'em ups for one fantastic price.
The following games are included in this bundle:
Project Starship
Red Death
Null Drifter
Eastasiasoft Indie Shmup Bundle
Includes 3 individual shoot'em ups set in the same universe.
Enjoy retro-style shoot'em up action including bullet hell and twin stick shooter.
Experience a simple yet nostalgic presentation.
Aim for the ultimate high score.
Genre:
Action, Shoot'em Up
Developer:
eastasiasoft, Panda Indie Studio
© Eastasiasoft Limited, Panda Indie Studio. All Rights Reserved.