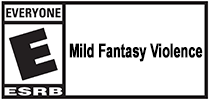 Welcome to the Grizzled Planet, a seamless open world platformer presented in retro style and filled with old-school challenges. Explore without pointers to uncover secret areas. Equip yourself with unique items and skills, even the ability to shrink and enlarge or explode and recombine. Only through self-discovery will you overcome enemy Dinos in epic combat and find the truth of Grizzland.
Explore a true open-world setting.
Take on old-school quests with no pointers.
Discover secret areas.
Equip yourself with various skills, items and abilities.
Challenge unique opponents in epic battles.
Platforms:
PS4, PS5, Switch, Xbox One
Release:
25 February 2020
Genre:
Action RPG, Metroidvania, Platform
Subtitles:
English, French, German, Spanish, Portuguese, Russian, Polish, Korean
Developer:
eastasiasoft, Khud0
Digital price:
US$4.99 / €4.99
© Eastasiasoft Limited, Khud0. All Rights Reserved.