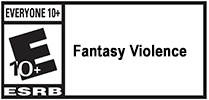 Take the role of a dark sorcerer as you defend yourself against waves of angels seeking to destroy you! Presented in retro 4-tone style, Hell Well is a top-down tower defense survival game where your downfall is inevitable, but the challenge is to survive and take down as many foes as possible before your ultimate demise.
Collect fallen spirits and use them to set up demonic totem-like defenses to fend off holy attackers, then upgrade abilities and increase the level of your minions to continue growing your forces across procedurally generated ruins and graveyards.
Survive waves of enemies in a mix of top-down action and tower defense!

Collect fallen spirits and revive them as demonic defensive weaponry.

Evade enemies and use spells to fend them off or lure them into traps!

Collect new items in the dungeon hub and earn new color palettes.

Upgrade your magic spells or level up your turrets with quick-thinking strategy!

Platforms:
PS4, PS5, Switch, Xbox One, Xbox Series X|S
Release:
13 December 2023
Genre:
Action, Roguelike, Strategy
Developer:
eastasiasoft, Panda Indie Studio
Digital price:
US$4.99 / €4.99
© Eastasiasoft Limited, Panda Indie Studio. All Rights Reserved.