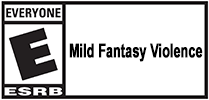 Join Mina and her best friend Michi as they travel through the seasons of a wonderfully colorful world, solving puzzles and challenging baddies along the way. Together, they'll uncover secrets, collect magical items and learn special abilities that allow them to reach exciting new places. Take control of Mina and Michi simultaneously, or play cooperatively with a friend!
Enjoy colorful 8-bit aesthetics!
Select from 3 difficulty settings to suit your playstyle.
Adventure solo or team up with a friend for co-op.
Discover 6 unique relics with helpful abilities.
Explore alternate paths.
Collect extra hearts and stamina to aid in your journey!
Platforms:
PS4, PS5, Switch, Xbox One
Genre:
Action, Adventure, Family, Puzzle
Subtitles:
English, French, German, Spanish, Portuguese, Russian
Developer:
Ratalaika Games, lightUP
Digital price:
US$4.99 / €4.99
© Ratalaika Games SL, lightUP. Licensed to and published by Eastasiasoft Limited. All Rights Reserved.