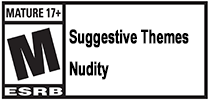 The aspiring lady pirate Riley has finally acquired a ship to call her own, along with the beginnings of a lovely crew! Take the role of captain as you embark on an adventure to claim the turbulent seas and loot your rival's ships, recruit new allies, learn powerful combat skills and protect your booty from waves of enemy raiders!
Plunderer's Adventures is a pixel art tower defense action game where you use your trusty flintlock pistol and every trick up your sleeve to take down your opponents. Blast enemies as they cross the screen towards your crew. Take them down quickly and efficiently, and your crew will support you with extra lives, loot multipliers and more, but fail to protect them from the onslaught, and they'll be carried off by malicious marauders! By clearing enemy waves, you'll unlock new stages, skills, crew members, gallery images and more.
Play as the captain of an all-female pirate crew!

Master tower defense strategies in real-time combat.

Shoot and use spells to clear waves of attackers!

Earn upgrades for your ship and recruit new allies.

Unlock gallery images and animations as you progress!

Enjoy vibrant pixel art and a wide variety of characters to encounter.

Release:
25 February 2022
Developer:
eastasiasoft, H-Room
Digital price:
US$4.99 / €4.99
© Eastasiasoft Limited, H-Room. All Rights Reserved.