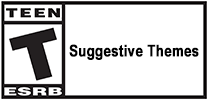 A new and exciting game type joins the popular Pretty Girls series! Pretty Girls 2048 Strike is a slide puzzle battle game where you move and combine number blocks to increase their damage counter. By sliding the blocks against enemies, you reduce their health points and work to clear them from the board as fast as possible. Select a character, use quick-thinking strategy to gain the upper hand and eliminate opponents from 5 demon tribes to claim victory!
As you defeat opponents in Pretty Girls 2048 Strike, you'll earn points to unlock new characters and costumes, all of which can be viewed in the enhanced Dressing Room mode and even used to assemble custom dioramas!
Engage in strategic slide puzzle combat!

Defeat opponents by combining number blocks for bigger damage.

Earn points to exchange for new characters and costumes!

Battle through multiple game modes with unlimited replay value.

Assemble unique diorama scenes in the enhanced Dressing Room!

Platforms:
PS4, PS5, Switch
Subtitles:
English, Spanish, Japanese, Traditional Chinese, Simplified Chinese
Developer:
eastasiasoft, ZOO Corporation
Digital price:
US$6.99 / €6.99
© Eastasiasoft Limited, ZOO Corporation. All Rights Reserved. Character copyright © Norn / Miel. All Rights Reserved.