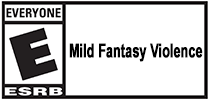 Step into the shoes of RunBean, an astronaut who landed on a hazardous planet that tries its best to kill the intruder! Try to delay your inevitable fate by running around the diminutive 2D globe, jumping over spikes, sliding under killer platforms, collecting bonuses and quickly reacting to sudden direction changes! The longer you stay alive, the higher your score will climb and the more envious the next poor space travelers visiting this planet will be.
Run left or right while circling the planet's surface in hand-drawn 2D style!

Jump over spikes and other hazards while touching gold markers for bonuses.

Survive as long as possible to raise your score!

Enjoy quick runs with unlimited replay value.

Challenge online leaderboards!

Stay on your toes as randomized challenges are never the same twice!

Platforms:
PS4, PS5, Switch, Xbox One, Xbox Series X|S
Subtitles:
English, French, German, Spanish, Italian, Portuguese, Russian, Japanese, Korean, Traditional Chinese
Developer:
eastasiasoft, Khud0
Digital price:
US$4.99 / €4.99
© Eastasiasoft Limited, Khud0. All Rights Reserved.