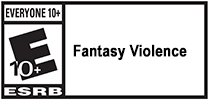 Tcheco is back for another herculean journey on his shiny new skateboard. Survive bigger and crazier auto-scrolling stages as you smash and flip over everything that tries to stop Tcheco in his tracks! From beaches and cityscapes to a sports stadium and even the moon, traverse a vibrant selection of stages in any order as you roll your way to victory.
Chill out with gameplay that's easy to learn and fun to master!
Keep moving with the automatic scroll of each unique stage.
Execute crazy cool attacks to wipe out colorful enemies.
Play levels in any order!
Enjoy sounds and aesthetics inspired by 8-bit classics.
Platforms:
PS4, PS5, Switch, Xbox One
Release:
04 April 2021 (PS5) / 07 October 2020 (PS4, Switch, Xbox One)
Developer:
Marcelo Barbosa, Ratalaika Games
Digital price:
US$4.99 / €4.99
© Marcelo Barbosa, Ratalaika Games S.L. Licensed to and published by Eastasiasoft Limited. All Rights Reserved.