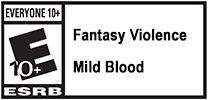 It's every stickman for himself! Stickman's Arena is an arena shooter roguelite where you play a stickman wielding up to 6 weapons at a time to fight off hordes of enemies. Choose from a variety of upgrades and combine your weapons to create more powerful builds with each run! How many waves can you survive?
Presented in whimsical hand-drawn style, Stickman's Arena offers top-down action with endless replay value while never taking itself too seriously, making it equally perfect for some quick fun or lengthier sessions when you're determined to "get gud!"
Survive brutal arena combat in a mix of top-down action and roguelite randomness!

Choose from 6 character types, each with unique skills, stats and weaknesses.

Take down enemies to collect money for instant upgrades!

Buy new gear, from swords and guns to bandages and protective clothing.

Combine weapons to create new, more powerful armaments!

Platforms:
PS4, PS5, Switch
Release:
15 December 2023
Genre:
Action, Beat'em Up, Roguelike
Developer:
eastasiasoft, AFIL Games
Digital price:
US$4.99 / €4.99
© Eastasiasoft Limited, AFIL Games. All Rights Reserved.