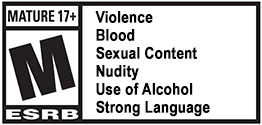 In the year 2066, biologically engineered humanoids make up a large percentage of the workforce. The protagonist of Synthetic Lover is one such humanoid and, like the rest of his colleagues, he lives to serve a single purpose, to fulfill his pre-programmed vocation. In his case, that means working in an adult entertainment center known as Dollhouse.
Synthetic Lover is a sci-fi visual novel about an individual who discovers the challenges of being human. During his journey, he navigates the ups and downs of an imperfect life while trying to avoid conflict with a powerful organization, learning to understand emotions, form friendships and possibly finding real love. Make critical choices as you navigate dialogue with a unique cast of characters. Discover 7 different endings and unlock beautiful CG scenes along the way, all brought to life with full English voice acting and narration!
Explore a visual novel with a vivid futuristic setting!

Make critical decisions leading to 7 possible endings.

Engage in dialogue with full English voice acting across a script of over 138,000 words!

Choose between 2 possible romance options.

Unlock unique CGs and enjoy settings brought to life with more than 100 backgrounds!

Platforms:
PS4, PS5, Switch
Release:
22 December 2023
Genre:
Adventure, Visual Novel
Subtitles:
English, Portuguese
Developer:
eastasiasoft, HeartCoreDev, Male Doll Publishing
Digital price:
US$24.99 / €24.99
© Eastasiasoft Limited, HeartCoreDev, Male Doll Publishing. All Rights Reserved.