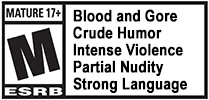 Asian psychological horror has never been more immersive. Introducing The Bridge Curse: Road to Salvation, a narrative survival horror presented in a cinematic first-person perspective! In this atmospheric action-adventure, you will explore the events surrounding one of Taiwan's best-known supernatural incidents, a terrifying campus horror set in Tunghu University. When 6 college students challenge the urban legend of a lingering female ghost, they awaken a curse that no one knows how to break.
Players will need to be stealthy to avoid the murderous ghost as they piece together the mystery and find a way off campus. The Bridge Curse: Road to Salvation offers intense action, puzzle elements, immersive exploration, film-quality storytelling and cutting-edge graphic design, complete with English voiceovers for the first time.
The Bridge Curse: Road to Salvation
Take the role of a student trying to survive supernatural events on a Taiwan college campus!

Immerse yourself in a modern horror story told in cinematic first-person perspective.

Use stealth to avoid your spectral stalker while exploring and solving puzzles!

Experience the haunting adventure dubbed in English for the first time.

Uncover the truth of the curse and find a way to escape with your life!

Platforms:
PS4, PS5, Switch, Xbox One, Xbox Series X|S
Language:
English, Chinese
Subtitles:
English, German, Spanish, French, Portuguese (Brazil), Japanese, Traditional Chinese, Simplified Chinese, Thai
© Softstar Entertainment Inc. Licensed to and published by Eastasiasoft Limited.