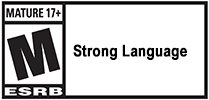 Born with a birth defect that he despises, Kakeru struggles with severe anxiety and depression. But when he's placed in the after-school music club as an attempt to coax him out of his shell, a world of new possibilities is reopened to him. It's here that he meets Fujiwara Haruka, a disabled girl with a shy disposition and a gift for music. As the two of them begin to connect, Kakeru remembers what it's like to yearn for friends, to be confident in himself, and most importantly, to have a dream.
Venus: Improbable Dream is an immersive visual novel experience focused on mental health and personal identity. Guide Kakeru's decisions as he takes steps towards facing inner fears and reclaiming his life. Player choice affects how the narrative will progress, including special dialogue to discover for key scenes. Will you help Kakeru achieve something he never thought possible?
Experience a frightening yet hopeful new chapter in Kakeru's challenged youth.
Make important decisions that determine the course of the story.
Explore mental health themes through hand-drawn art and photography.
Discover approximately 25 hours of narrative gameplay across 4 possible endings.
Enjoy a 31-song soundtrack ranging from classical to full vocals.
Platforms:
PS4, PS5, Switch, Xbox One, Xbox Series X|S
Release:
12 November 2021
Genre:
Adventure, Visual Novel
Developer:
Borealis, Ratalaika Games
Digital price:
US$9.99 / €9.99
© Eastasiasoft Limited, Borealis, Ratalaika Games SL. All Rights Reserved.