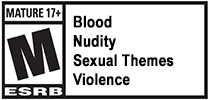 When an evil aging spell infects the garments of 8 beautifully medieval maidens, it falls to the legendary Uma Ninja to protect them. As one of these equine heroes, it's your duty to destroy the clothing of these cursed damsels before their youthful grace and vigor are stolen forever! Using magic to miniaturize and face the diminutive demonic forces behind this threat, the Uma Ninja rush into battle for the sake of love and valor!
Waifu Discovered 2: Medieval Fantasy is a vertical shoot'em up experience that's easy to play and addictive to master. Choose a hero and power up your ship as you blast through malicious monsters, collect gems and destroy infected clothing. Between stages, purchase items or permanent upgrades and listen to gossip from the mysterious shopkeeper. Then decide which maiden you'll attempt to rescue next, perhaps discovering a few alluring secrets along the way.
Waifu Discovered 2: Medieval Fantasy
Meet 8 gorgeous characters presented in high-quality hand-drawn style!
Unlock different ships to adapt your play style.
Play solo or team up with a friend for cooperative action!
Select your desired level of censorship as you improve Clairvoyance.
Discover One Hand Mode, featuring 2 special ships!
Use stream-friendly settings to comfortably share gameplay.
Shoot for the top with online leaderboards.
Enjoy an alluring gallery with visual effects, clothing selector and more!
Genre:
Action, Shoot'em Up
Subtitles:
English, French, German, Spanish, Portuguese, Russian, Japanese, Traditional Chinese, Simplified Chinese
Developer:
One-Hand-Free-Studios
Digital price:
US$9.99 / €9.99
© One-Hand-Free-Studios. Licensed to and published by Eastasiasoft Limited. All Rights Reserved.