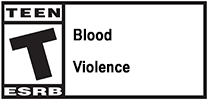 In the Year 21XX, a starship capable of space-time warping was constructed and launched, only to be lost to the unknown depths of space on its maiden voyage. When a distress signal is received, it falls to you, the most accomplished pilot in Z-Division, to find the experimental ship and retrieve its black box for investigation. This mission will take you into a hellish realm where you'll have to survive waves of fiendish foes if you hope to return alive and victorious!
Z-Warp is an intense vertical shoot'em up presented in retro pixel art style, featuring frenetic arcade-inspired action where blasters, bombs and KILLER specials are your only allies. Shoot down demonic enemies as they try to overwhelm your ship with bullet hell salvos and turn the tide of battle by charging your KILLER weapon capable of instantly wiping out anything in a tight radius around your ship! Face massive boss abominations and aim for high scores in Story or Endless modes.
Experience old-school vertical shmup action with fresh modern mechanics!

Survive waves of demonic foes using different shot types and bombs.

Charge your KILLER special to instantly destroy anything close to your ship!

Increase your score multiplier through efficient and skillful play.

Test your skills in Story mode or challenge Endless mode for unlimited replay value!

Platforms:
PC, PS4, PS5, Switch, Xbox One, Xbox Series X|S
Genre:
Action, Shoot'em Up
Subtitles:
English, Japanese
Developer:
eastasiasoft, Panda Indie Studio
Digital price:
US$6.99 / €6.99
© Eastasiasoft Limited, Panda Indie Studio. All Rights Reserved.