We are excited to announce that we are partnering with indie publisher Digerati to bring Shikhondo – Soul Eater, an intense bullet-hell shoot 'em up, to the PlayStation 4 and Nintendo Switch in Asia this summer.
Created by Korean-based independent developer DeerFarm, Shikhondo - Soul Eater features hypnotic barrage patterns, enemies inspired by Asian mythology, and stunning Oriental artwork. And, for the first time, players will be able to take on Shikhondo with a friend thanks to an all-new 2-player local co-op mode added especially for the console versions.
As well as being popular among shoot 'em up fans – the game has a 'Very Positive' rating on Steam – Shikhondo impressed at the 2017 Global Indie Game Development Contest in Korea where it won the Gold Award.
Watch the Shikhondo - Soul Eater trailer now:
Shikhondo - Soul Eater will launch digitally on the PlayStation®Store in Asia and Japan on June 22nd for US$14.99 / HK$117 / TW$ 460 / JPY 1680. The Nintendo Switch release will follow at a later time with exact details to be confirmed. Digital versions outside of Asia will be published by Digerati.
The physical release of Shikhondo - Soul Eater will be available in limited quantities for PS4 and Nintendo Switch. All physical editions will be available for purchase on June 28th from online retailer Play-Asia.com. Prices will start at US$24.99 / HK$195.
The Shikhondo - Soul Eater Limited Edition will contain the following items:
A physical copy of the game (region free)
A full-color printed manual
An original soundtrack CD
An individually numbered collector's certificate
A collector's box (with a beautifully embossed logo)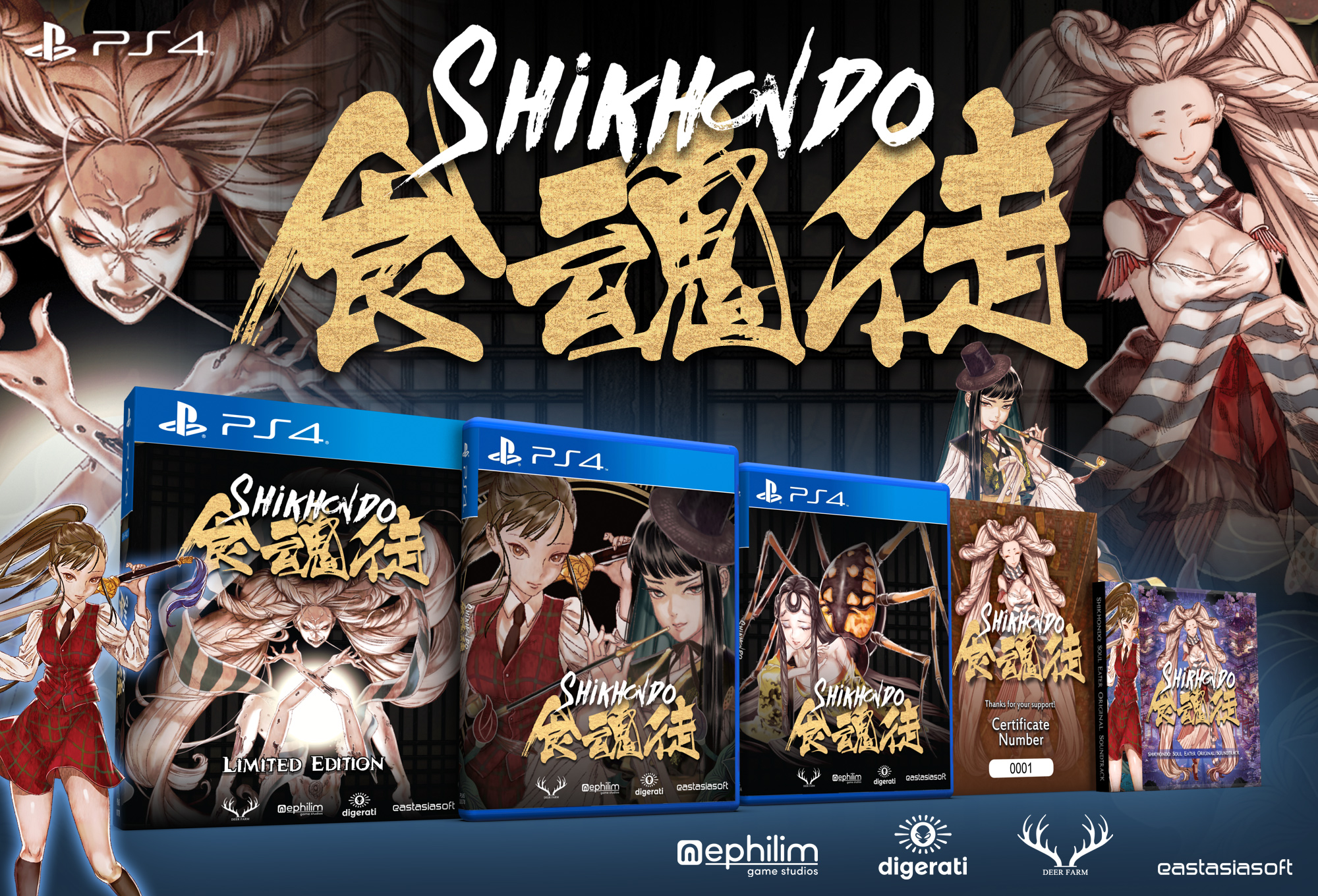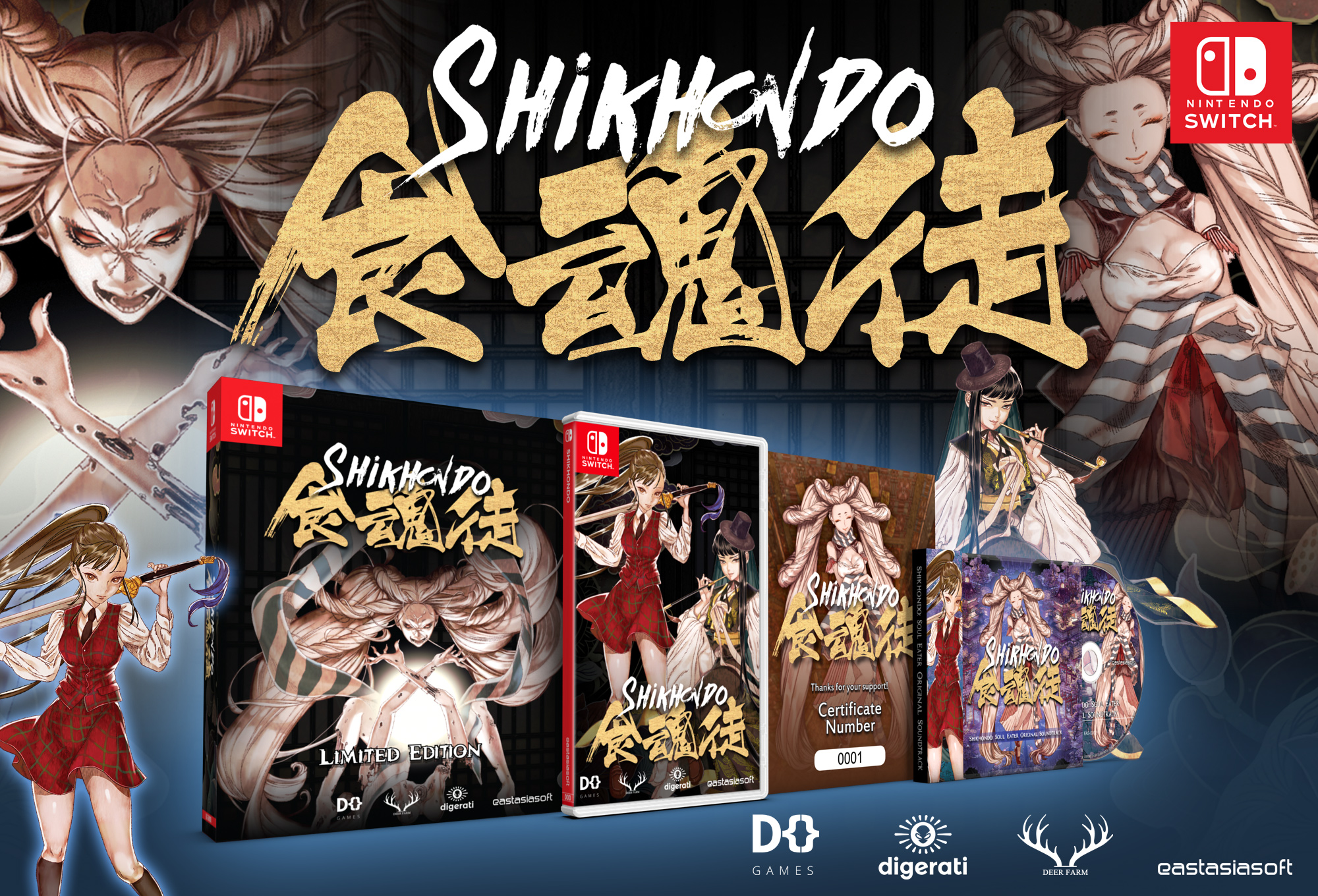 About Shikhondo – Soul Eater
Shikhondo - Soul Eater is a Korean bullet-hell shoot 'em up set within a beautiful and bizarre world of Asian mythology.
Armies of demons known as yokai have escaped from Limbo. They are spreading like a plague across the land, sowing fear and stealing souls. You must destroy the pestilent invaders and free the captured souls from eternal torment.
Includes Arcade, Hardcore and Local Co-op modes.
Features:
Five stages of intense bullet-hell action and hypnotic barrage patterns
Game modes include: Arcade, Hardcore, Boss Rush and Local Co-op
Fly close to enemy bullets to fill the Soul Gauge and unleash a super attack for high scores
Two playable characters, each with their own types of attack
Online leaderboards for high score glory
Demonic enemies and bosses inspired by Asian mythology
Stunning and intricate Oriental artwork