We are proud to announce that we are localizing Compile Heart and Idea Factory's Moero Crystal H for Nintendo Switch, coming to both North America and Europe digitally later this year, with physical standard and limited collector's editions available for pre-order through online retailer Playasia starting May 28th as part of a joint effort to bring the game to audiences in English for the first time!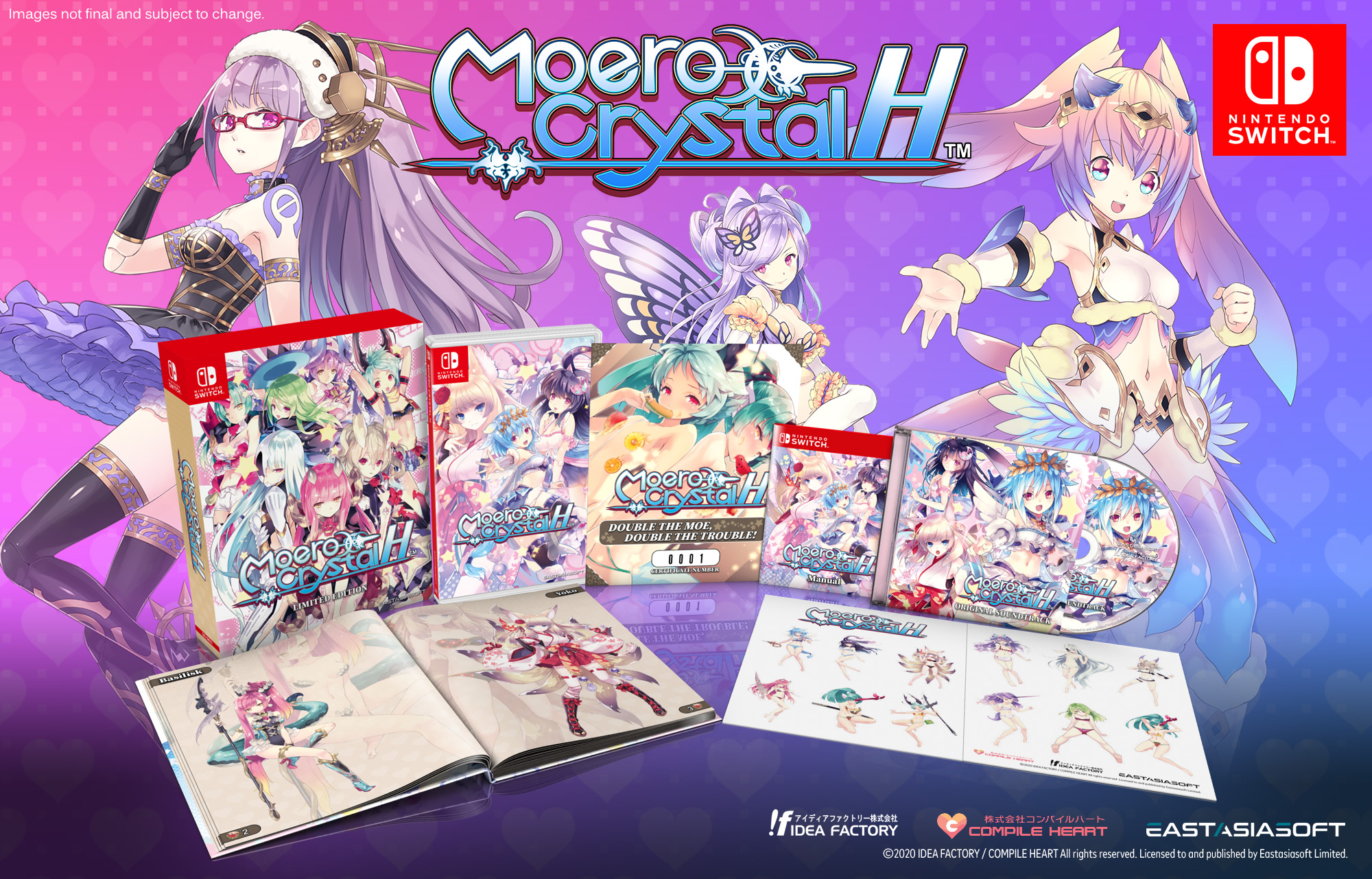 Moero Crystal H is a sexy comedy RPG about Zenox ("The Lucky Pervert") and his party of monster girls on a quest to retrieve the stolen Bra of Darkness. With the counterpart Panties of Light to guide them, Zenox and company must free the monster girls being corrupted by the bra's power while searching for the mysterious thief behind it all.
Originally released on PlayStation Vita in 2015, Moero Crystal is a standalone sequel to Monster Monpiece and Moero Chronicle, but until now, it has never been localized. The "Hyper" version for Nintendo Switch features a variety of upgrades, including HD presentation, all previous DLC characters, English subtitles, HD rumble support and a new Double Scratch mechanic that lets players perform a "Loving Scratch" on two monster girls simultaneously!
Moero Crystal H is a grid-based dungeon crawler with deep turn-based combat, more than 80 monster girls to recruit, bras and panties to collect, upgradeable living spaces, the ability to pair monster girls as roommates, unique affection events for every character and even shoot'em up mini-games to unlock hidden stages.
As fans of the Genkai Tokki series ourselves, we are thrilled to be the worldwide publisher for the English version of Moero Crystal H on Nintendo Switch, and we are working tirelessly to produce digital and physical editions of this highly requested localization.
For more details on Moero Crystal H, visit:


Watch the Moero Crystal H Opening Movie: