We've got more exciting news concerning the compatibility of new games on Steam Deck! Lately we've made an extra effort to make more of our lineup available on Steam, and since we have a soft spot for handheld play, Steam Deck has increasingly become a focus for our QA team.
Battle Stations Blockade is coming soon for Steam. It's important to us that players find the experience on Steam to be a positive and memorable one! To this purpose, we've made sure to feature full controller support and default configurations that work as expected on Steam Deck. Graphics performance is solid when played on the handheld hardware.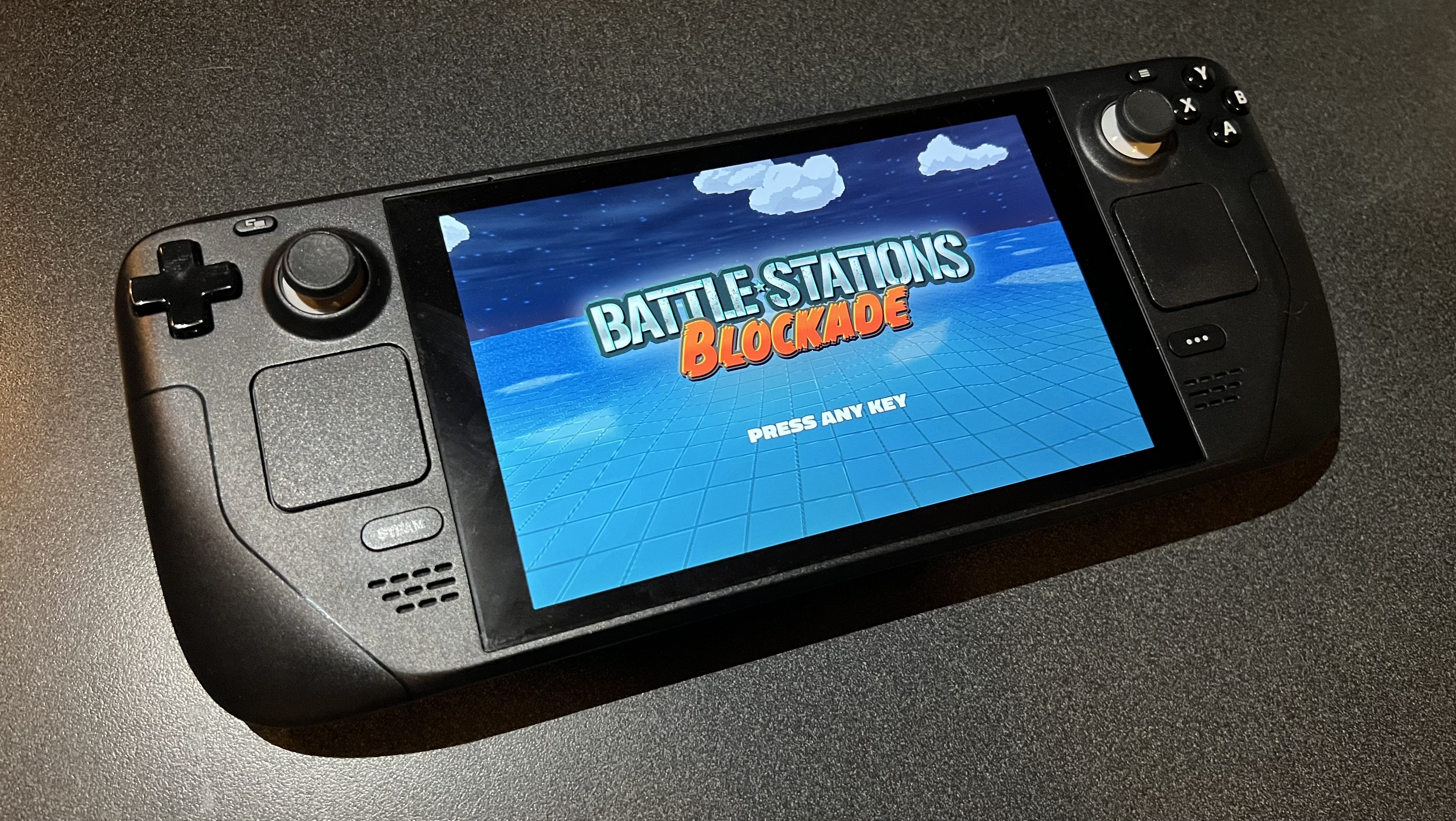 Also, there are no clumsy launchers or text input to worry about here, so you can comfortably jump right into Battle Stations Blockade and feel confident that it's going to play right. As you might expect here, each turret is controlled by its corresponding analogue stick, while weapons fire is mapped to left and right triggers, simple and intuitive. All the retro voxel rail shooter elements feel right at home in the palms of your hands.
If you get a chance to play Battle Stations Blockade on Steam Deck when it launches in Fall 2023, we'd love to hear your experiences. Thanks for your continued support, and know that we will always strive to do right by the players!