Save the world from the fearsome forces of CLAW! We are very excited to announce that Tribute Games' highly-acclaimed side-scroller Mercenary Kings: Reloaded Edition for PS Vita will join our Limited Edition line-up in November 2019.
Completely rebuilt to include all patches on card and with stacking platinum trophy support, this will be a true collectible no PS Vita fan wants to miss.
Limited to just 2000 copies, the Mercenary Kings Limited Edition includes a region free copy of the game with reversible cover art, an original soundtrack CD, comic strip booklet, numbered certificate and collector's box.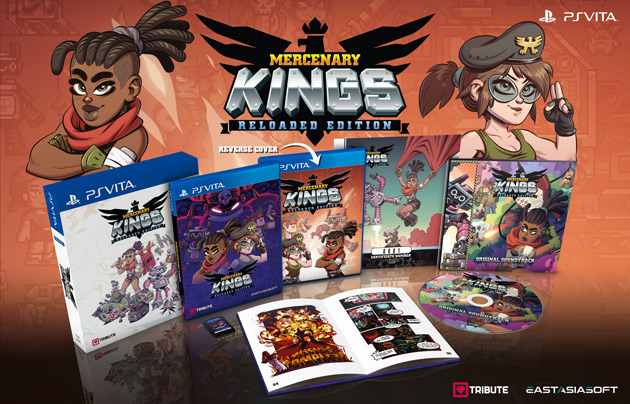 Available for pre-order at Playasia on September 19th!