With its inspiration going back to the shooting games of the 1990s era, Ghost Blade HD ties old memories to current tones and techniques. Designed with a modern graphic style and special effects, Ghost Blade HD features beautiful and detailed HD graphics, 5 stages with huge boss enemies and 3 difficulty levels, 3 player ships with different weapon types, an awesome 2-player local co-op mode, online leaderboards, and an in-game achievement system.
The bullet hell shoot'em up Ghost Blade HD for Nintendo Switch from Hucast Games and 2Dream is now available worldwide on the Nintendo eShop for US$14.99 / €14.99 / £13.49 / ¥1500. Purchase your copy by November 6th and save 20%. Let the high score hunt begin!
Nintendo eShop links:
To ensure a complete on card release, the physical edition of Ghost Blade HD is expected to ship later this year. You can still pre-order your copy at online retailer Playasia.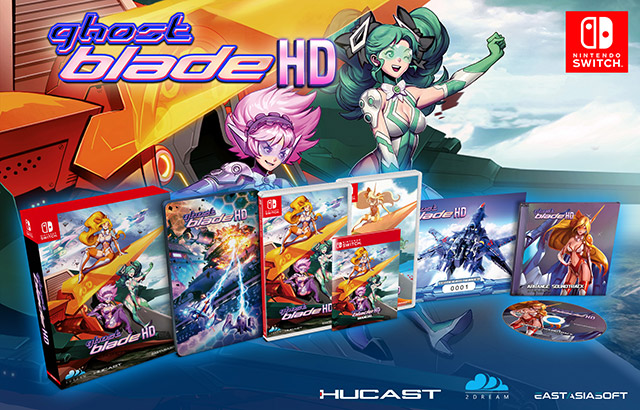 Trailer: