We are excited to announce that we will bring 'Ghost 1.0' and 'Unepic', two popular metroidvania titles, physically to one cart for the Nintendo Switch in the third quarter of 2019. At the same time, we will launch a standalone release of Ghost 1.0 for the PS4, available as physical limited edition and digital release in Asia.
Developed by Francisco Téllez de Meneses, both games feature vast maps to explore, hidden areas, deadly enemies, as well as entertaining and often humorous stories!
Watch the latest trailer:
The physical release of the Ghost 1.0 + Unepic Collection will be available in limited quantities for Nintendo Switch. All physical editions will be available for pre-order on May 30, 2019 from online retailer Playasia. Both games will be included on a single cart for the Nintendo Switch. An individual copy of Ghost 1.0 will also be available physically on the PS4.
PS4 copies of Ghost 1.0 will be manufactured to a limit of 1,000 physical copies. Nintendo Switch copies of the Ghost 1.0 + Unepic Collection will be available as a Limited or Standard Edition, with a total of 4,000 copies manufactured.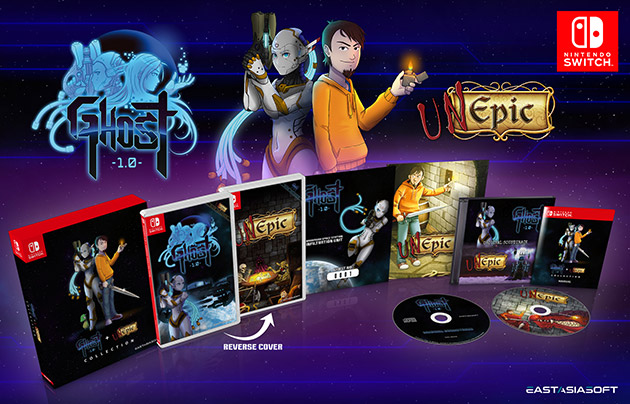 The Ghost 1.0 + Unepic Collection Limited Edition for Nintendo Switch will contain:
A physical copy of both games on one cart (region free)
A full-color printed manual
An original 2 CD soundtrack
An individually numbered collector's certificate
A collector's box (with a beautifully embossed logo)
Ghost 1.0 and Unepic have both been localized for the Asian market and are playable in English, Spanish or Russian* voices, with Japanese, Traditional Chinese, Simplified Chinese and Korean subtitles. Further supported languages include French, German, Spanish, Italian and Russian.
About Ghost 1.0:
Ghost 1.0 is a metroidvania where two super hackers hire a mysterious agent in order to infiltrate the Nakamura Space Station and steal the greatest electronic secret ever. Of course, the space station will defend itself, which is where the fun begins: the station's defences, with their never-ending arsenal of weapons and artifacts, will have to be destroyed. But the story gets more complicated when the hackers find out about their agent's hidden ties...
Features:
Weapons: Unlimited ammo and tons of specialized weapons to choose from!
Upgrades & Items: Hassle free inventory management from aggressive drones to to potions & scrolls.
Secrets: Find hundreds of secrets hidden in over 300 different rooms.
Story: Enjoy an intriguing journey filled with humor, dialogue and cinematics.
Game Modes: Choose between "classic" and "survival" game modes.
Skill Tree: Level up characters and obtain special skills in this RPG style game component.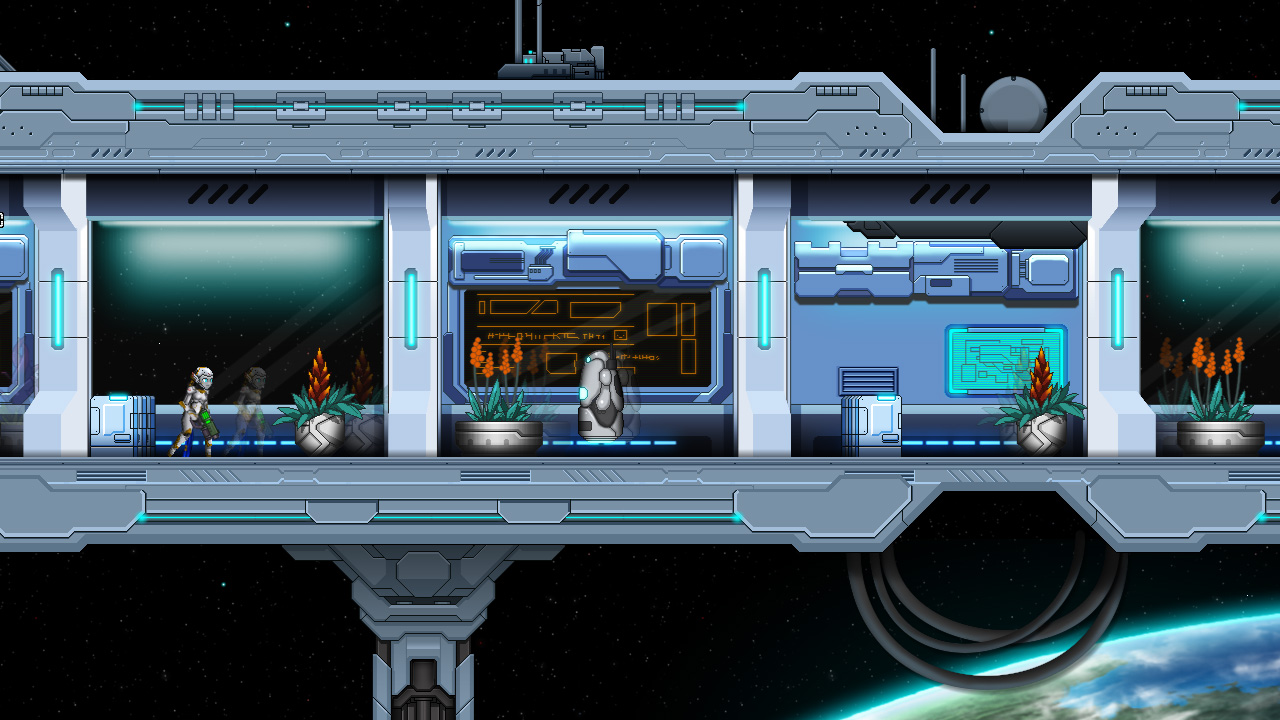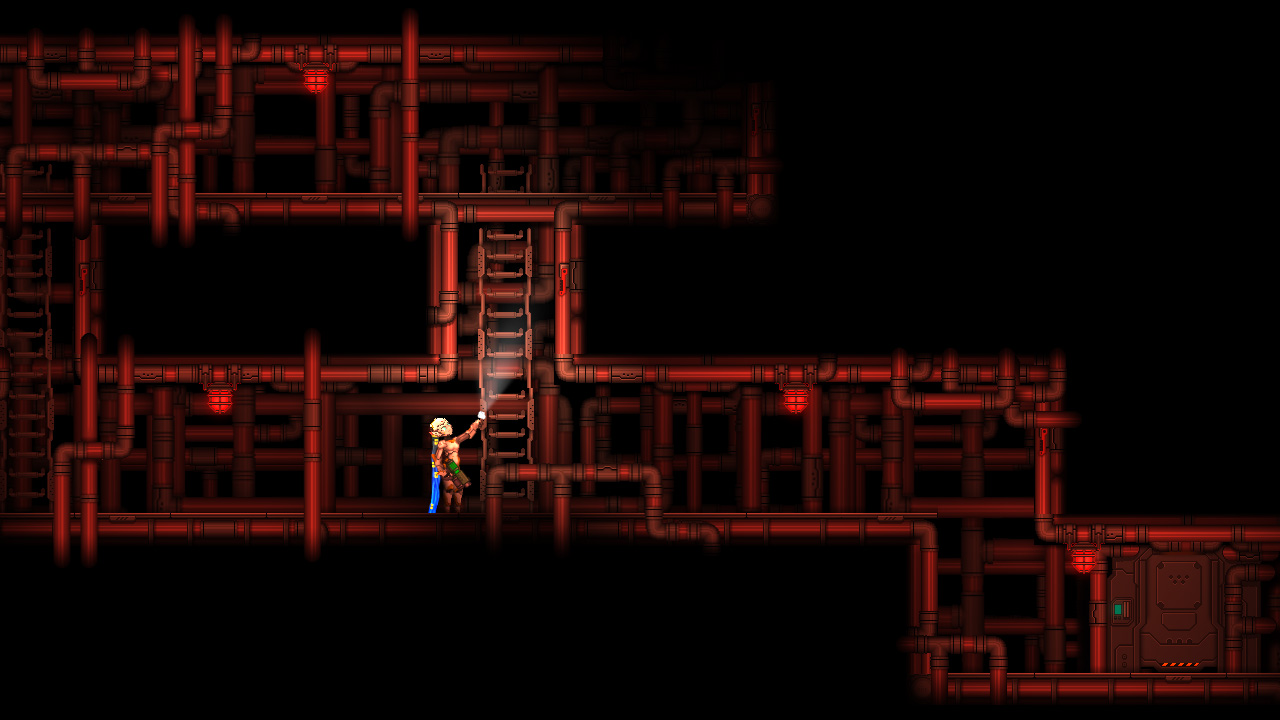 About Unepic:
Unepic is a mixture of platforming and role-playing game that takes place in a huge castle of medieval fantasy. In Unepic you will explore more than 200 rooms, discover over 100 different weapons and learn more than 70 spells! Unearth countless hidden treasures and defeat nasty enemies, including seven terrifying bosses.
Unepic combines an '80s style with modern features. The fantastical adventure is fully narrated with 2000 lines of dialogue and rife with pop-culture references. Unepic will have you coming back for more and more, supporting multiple endings and various difficulty settings.
Features:
Explore: Includes more than 200 rooms to find and explore
Weapons: Over 100 different weapon-types to choose from
Spells: Learn and cast over 70 different unique spells
Treasure: Unearth countless hidden items of great value!
Enemies: Nasty enemies and terrifying bosses await you around every corner!