In partnership with developer Lillymo Games and long-time PlayStation media personality and podcast host Colin Moriarty, we are excited to produce PS4 & PS Vita Limited Editions of the story-driven brick-breaker 'Twin Breaker: A Sacred Symbols Adventure'.
Pre-orders will open on Thursday, March 5th (11pm Hong Kong time) at online retailer Playasia. Twin Breaker will be an open pre-order for 2 weeks with no quantity limitations. Expected shipping date is May 2020.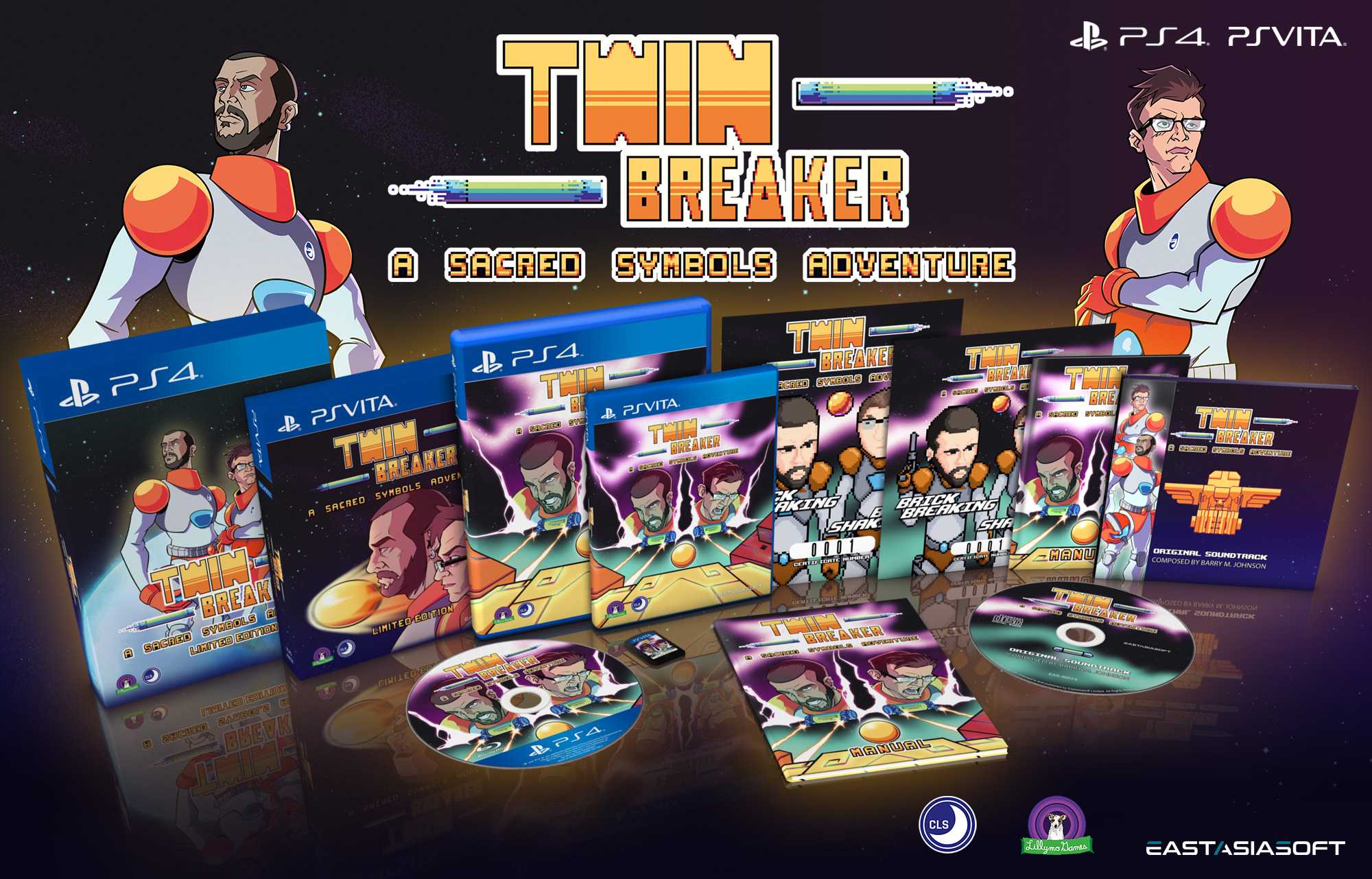 About Twin Breaker:
While World War distracts the nations of Earth, an isolationist United States obsessively sends generation ships to nearby star systems to find new planets for America to colonize. But once in interstellar space, the ships mysteriously disappear. When clues emerge as to the whereabouts of the missing spacecraft, two talented pilots jump through a wormhole and into the unknown in a story-driven brick breaker in the spirit of Arkanoid and Breakout.
Watch the teaser trailer: