We are excited to add two new PS Vita games for our Limited Edition lineup. Both games are locked in for production and expected to ship this summer. Pre-orders will open on April 23rd at online retailer Playasia.

Demon's Tier+ is a dungeon-RPG roguelike with arcade and adventure elements. Enter the dungeons of King Thosgar and destroy his demonic minions! Combining the best elements from Xenon Valkyrie+ and Riddled Corpses EX, this is the latest game in the Diabolical Mind trilogy!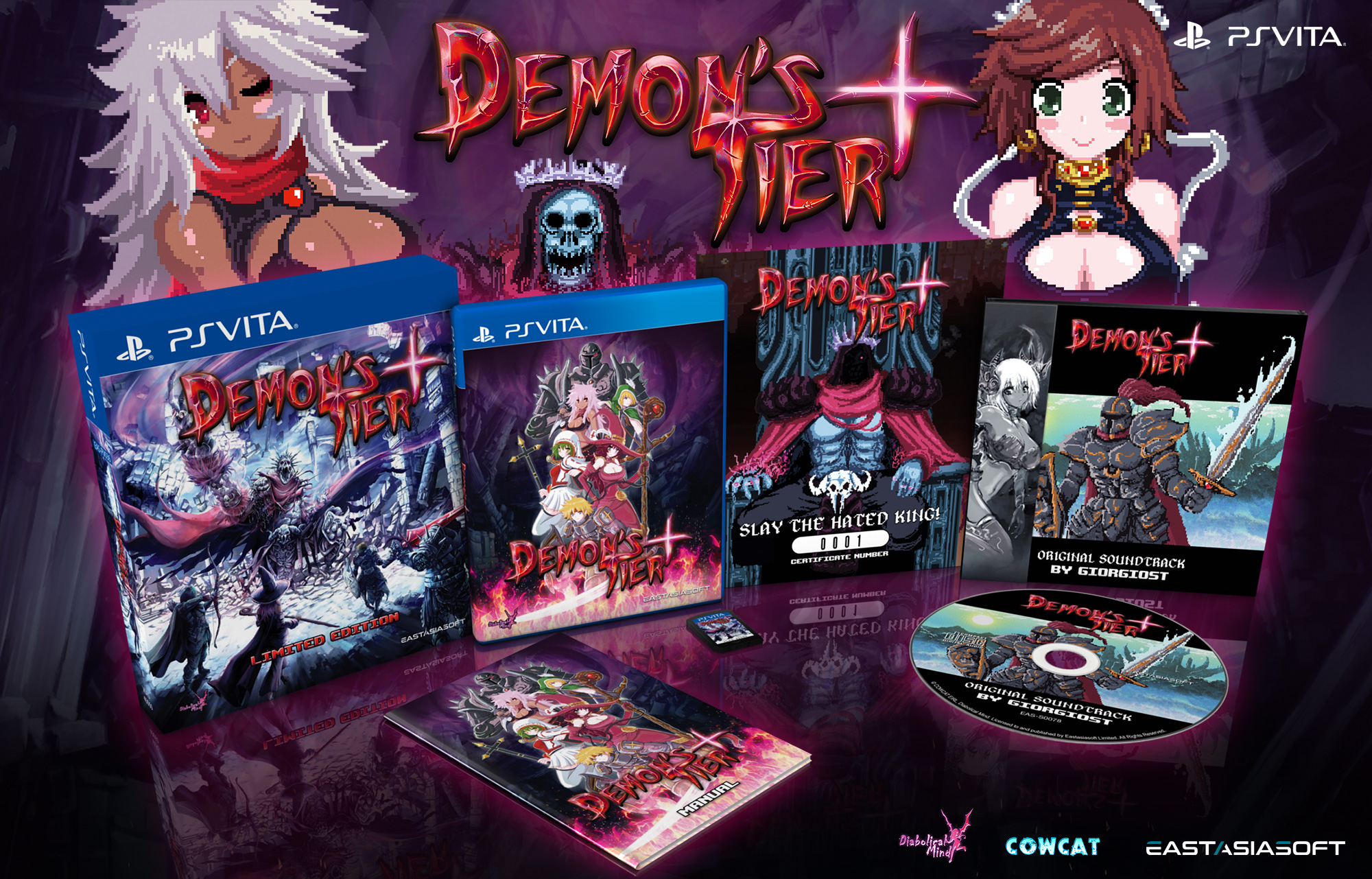 Guard Duty is a traditional point and click adventure game with over 6000 lines of fully voiced dialogue.
Tondbert, loyal Guard to the Castle of Wrinklewood has a lot to answer for. Under his watch someone has snuck into the kingdom and kidnapped the princess -- an event that will have consequences well into the future.
A thousand years later, humanity is on its last legs before being wiped out by an evil dark force. Join Agent Starborn to save the Earth, and vanquish an evil that has been around for centuries!
Discover how these two playable characters' fates are intertwined and you might just save humanity in the process in this traditional point and click adventure game!