We are very proud to reveal that we've been working with Sekai Games and Japanese developer Regista to offer physical Limited Editions of acclaimed visual novel ROOT√DOUBLE Before Crime * After Days Xtend Edition for PlayStation Vita.
Originally released in Japan in 2012 and localized by Sekai Project in 2016, ROOT√DOUBLE is a visual novel with multiple routes and possible endings affected by its unique "Senses Sympathy System", a mechanic that allows the player to adjust their impression of characters relevant to each scenario using sliders. This extended edition for PlayStation Vita includes updates and a new ending, making it the definitive way to experience its 50+ hours of thrilling, gorgeously illustrated content.
ROOT√DOUBLE is set in 2030 at LABO, a research facility near Rokumei City. It is here that an incident occurs and traps nine individuals in LABO's basement, surrounded by mysterious and deadly phenomena. Players begin by taking the role of rescue squad captain Watase Kasasagi or high school student Natsuhiko Tenkawa, but it will take both to unravel the truth and allow everyone to escape with their lives.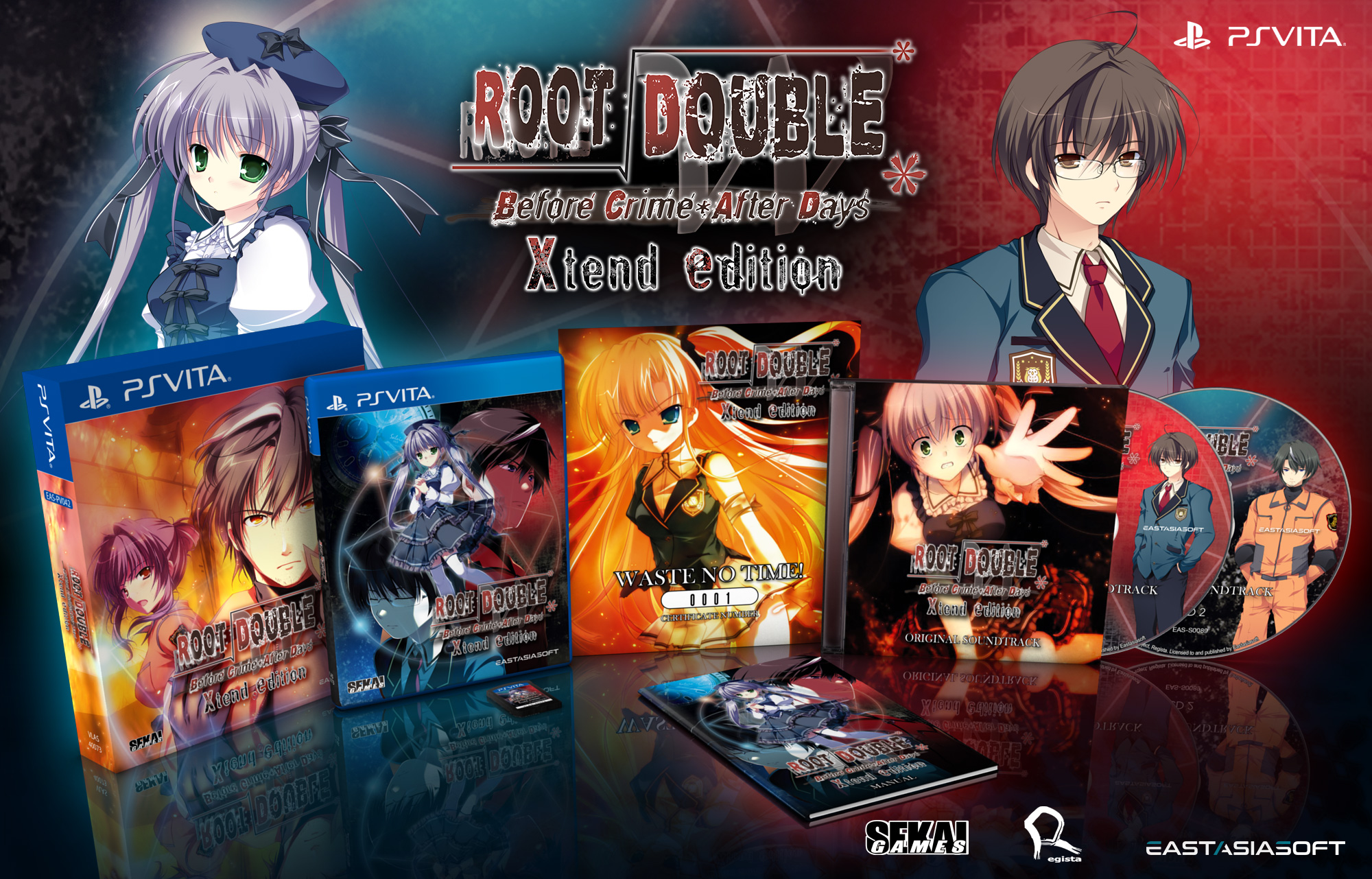 Physical production will be limited to 2000 units. Preorders open with online retail partner Playasia this Thursday, September 10th at 11:00 pm Hong Kong (11:00 am ET / 04:00 pm UK time). Limited Editions include the game with a manual, 2-CD soundtrack and numbered certificate in a collector's box.
On the same date and time, we will have physical Limited Editions of pulse-pounding pixel art shoot'em up Task Force Kampas available for preorder, also for PlayStation Vita and limited to 1000 copies.