In partnership with music composer Rafael Dyll, we are excited to announce Colours, a piano album with music from Rainbow Skies, Rainbow Moon, The Ghost Blade, Söldner-X & more. All tracks are composed by Rafael Dyll and performed on piano by Kordian Więcek.
Colours will be available exclusively to backers of today's launched Kickstarter campaign.
Campaign Video
Rewards
We have prepared a large variety of rewards for the Colours Kickstarter campaign. Apart from the album in digital and physical (CD/vinyl) format, we are also offering additional rewards, including a sheet music book and a number of related gaming products developed or published by eastasiasoft. Included are left overs of titles that are out of print, such as Söldner-X 2 for PS Vita and Rainbow Skies & Rainbow Moon limited editions (PS4/Vita).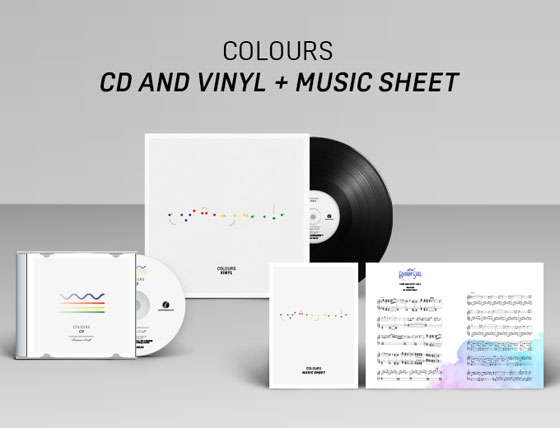 About Colours
Colours is a music album with piano compositions of various eastasiasoft published games – composed by Rafael Dyll and performed by Kordian Więcek. The music is based on Rafael's work for video game soundtracks and includes selected pieces from the recently released PlayStation exclusive RPG Rainbow Skies, all-time classic Rainbow Moon, the popular shoot'em up franchise Söldner-X, The Ghost Blade*, Last Hope* and Ninja Sprint.
Colours will contain 10 fine piano tracks. Three additional bonus tracks are planned if our stretch goal is met. For the full track list and to listen to an excerpt of two music tracks from the album, head over to our Kickstarter campaign now.
*The Ghost Blade has been developed by Hucast Games. Various versions of the game have been published by eastasiasoft. Last Hope has been developed by NGDEV. Music used under permission from original license holder.