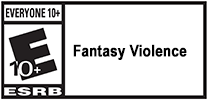 Take the role of a young man who witnesses the theft of his family's magic book, which leads to a visit by his grandfather's ghost compelling him to embark on a dangerous journey to retrieve it. Explore the surrounding towns and wilderness, gather information from townsfolk, strengthen your character with new weapons and gear, track down the culprits who stole the magic book and discover the truth behind it all!
Book Quest is an action adventure RPG presented in retro pixel art style featuring cinematic cutscenes and dialogue. Throughout this medieval fantasy, gameplay alternates between top-down and side-scrolling perspectives. Dodge roll and execute melee attacks, collect key items, solve environmental puzzles, equip new gear as you progress and engage in unique mini games as you travel between map locations! This is a nostalgic adventure suitable for all ages, whether you're a long-time gamer who recalls the genre classics or a newcomer just learning the ropes.
Explore a medieval fantasy world in top-down pixel art style!

Run, dodge and attack in real-time combat.

Equip new weapons and gear to strengthen your character!

Solve brainteasing puzzles and play side-scrolling mini games.

Enjoy charming cutscenes and dialogue that drive the narrative.

Discover the truth behind your family's stolen magic book!

Platforms:
PC, PS4, PS5, Switch, Xbox One, Xbox Series X|S
Subtitles:
English, Portuguese
Developer:
eastasiasoft, Nerd Games
Digital price:
US$6.99 / €6.99
© Eastasiasoft Limited, Nerd Games. All Rights Reserved.