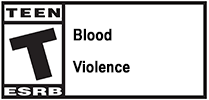 The high wizards created the Soul Orb, and for ages it has served the kingdom well. Now it calls to Alexander in his dreams, and he is determined to uncover its location. Finding the Soul Orb is a medieval fantasy game where you must use a crossbow both as a weapon against creatures of the night as well as a tool to solve environmental puzzles across 12 immersive chapters.
Presented in first-person perspective, this is a story-driven adventure that blurs the line between haunting realism and surreal dreamscapes, a journey that tests the mind and will of the player in one instance and invites exploration and discovery the next, ever balanced between light and dark. Will you survive to see it through?
Discover a dark fantasy world in first-person with a story spanning 12 chapters!

Use a crossbow both as a weapon and a versatile tool.

Defend against menacing werewolves that grow in numbers as you progress!

Enjoy atmospheric audio design and a charming soundtrack.

Change between difficulty settings at any time.

Discover hidden creatures and other secrets through careful exploration!

Platforms:
PS4, PS5, Xbox One, Xbox Series X|S
Release:
23 November 2022
Genre:
Action, Adventure, Simulation, Strategy
Subtitles:
English, German, Turkish, TBC
Developer:
eastasiasoft, Tonguç Bodur
Digital price:
US$6.99 / €6.99
© Eastasiasoft Limited, Tonguç Bodur. All Rights Reserved.