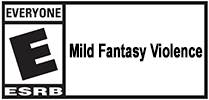 In 2357, leaders of the galaxy S-08G signed a peace and cooperation treaty. In order to optimize the management of goods, the control of military forces and the well-being of the population, the computer program EVA was created on the artificial planet HELOS. A few years later, the EVA program's governance caused social unrest across the galaxy. Military forces, now fully automated, directly attacked any attempt at rebellion.
Now a group of resistance fighters aims to restore freedom to the planets. Their mission is to attack EVA's military bases and annihilate HELOS. LASERPITIUM is a side-scrolling 2D shoot'em up with multi-directional scrolling and parallax presented in hand-drawn HD graphics. Take control of one of three ships, each with a unique playstyle, and blast through enemy swarms across 10 cosmic stages of arcade-inspired action!
Experience intense shoot'em up action with multi-directional stage scrolling!

Choose from 3 ships, each with unique stats, appearance and weaponry.

Test your skills in Classic or Full campaigns!

Navigate through the tricky terrain of caverns, cities, ruins, tropics and more.

Master 10 unique levels and face massive enemy bosses.

Fight solo or team up for local cooperative play!

Platforms:
PS4, PS5, Switch, Xbox One, Xbox Series X|S
Genre:
Action, Shoot'em Up
Developer:
eastasiasoft, The REETEAM
Digital price:
US$14.99 / €14.99
© Eastasiasoft Limited, The REETEAM. All Rights Reserved.