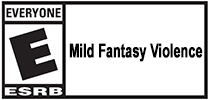 A little kitty's friend has gone missing, and it's up to you to guide the frisky feline to rescue them! Presented in side-scrolling pixel art style, Neko Rescue Tale is a traditional action platformer where you guide a heroic cat through seasonally themed stages filled with enemies, traps, pitfalls and more. Run, jump and always land on your feet!
Run, jump and claw your way through 60 retro pixel art stages!

Traverse nostalgic seasonally themed environments.

Avoid traps like spinning saw blades and spike balls.

Encounter deadly snakes, slugs, seagulls and more!

Pounce on enemies or swipe at them.

Replay cleared stages and retry new ones as many times as it takes!

Platforms:
PS4, PS5, Switch, Xbox One, Xbox Series X|S
Genre:
Action, Platform, Puzzle
Developer:
eastasiasoft, Ratalaika Games, Yume Game Studio
Digital price:
US$4.99 / €4.99
© Eastasiasoft Limited, Ratalaika Games SL, Yume Game Studio. All Rights Reserved.