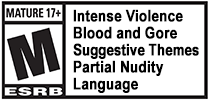 Hardcore action adventure ensues as a team of young women escape an adoption house and wreak havoc against the corrupt enforcers who murdered their classmates and school director. Take the role of these dozen brave heroines, each with unique skills and exclusive weapon types, as they train under the armed forces' former commander and prepare to overthrow the syndicate leader who's seized control of the government.
Queeny Army is a side-scrolling action platformer set in the war-torn city of San Romero. As heroines fighting for vengeance and liberation, you'll have to find new weaponry along the way and adapt quickly to mounting resistance as you jump, shoot and wall slide through 6 challenging stages presented in retro pixel art. It won't be an easy battle, but multiple difficulty settings keep the experience accessible as your combat skills improve!
Fight your way through 6 intense side-scrolling stages of precision platforming!

Choose from 12 playable females, each with unique abilities and weapons.

Start with basic weapons and pick up new ones with limited ammo as you progress!

Adjust difficulty to suit your playstyle and skill level.

Enjoy retro pixel art presentation reminiscent of 8-bit action classics.

Platforms:
PS4, PS5, Switch
Subtitles:
English, Spanish
Developer:
eastasiasoft, Al-link
Digital price:
US$4.99 / €4.99
© Eastasiasoft Limited, Al-link. All Rights Reserved.