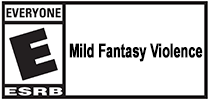 Blast off for a retro arcade experience in RedRaptor, a vertical shoot'em up inspired by genre classics of the '90s! Assume the role of an ace pilot on a mission to intercept an unknown threat that's already eliminated nearly all allied forces. If you hope to survive and bring down the enemy, you'll need to upgrade your ship along the way and push your skills to the limit!
Take to the skies, the planet's lower orbit, enemy space stations, asteroid fields and more as swarms of enemy ships and environmental hazards try to take you down. Manage your shields and watch your health! With each run, you're able to apply persistent upgrades to your ship's stats, from weapon level to lasers and even wingmen. Can you overcome 5 stages of bullet hell action and discover what awaits in the abyss beyond?
Master 5 unique stages of bullet hell action!

Earn persistent upgrades for your ship.

Blast through swarms of enemies in vertical scrolling style inspired by genre classics.

Manage shields and weaponry, add wingmen and more!

Challenge online leaderboards!

Platforms:
PC, PS4, PS5, Switch, Xbox One, Xbox Series X|S
Genre:
Action, Shoot'em Up
Subtitles:
English, Japanese, Traditional Chinese, Simplified Chinese
Developer:
eastasiasoft, Novax Games
Digital price:
US$4.99 / €4.99
© Eastasiasoft Limited, Novax Games. All Rights Reserved.