We are very proud to announce that our hit shoot'em up Söldner-X 2: Final Prototype will be launching on PS4 as an updated Definitive Edition and will be available both digitally and physically in November 2020!
Inspired by shoot'em up classics and updated with modern HD presentation, Söldner-X 2: Final Prototype Definitive Edition offers a wealth of shoot'em up content across 10 grand stages. Choose between 3 unique ships, unlock a wide array of bonuses and challenge enormous bosses with screen-filling weaponry, all set to 30 adrenaline-pumping music tracks!
Previously released for PS3 and PS Vita, Söldner-X 2: Final Prototype will benefit from all the content and updates from those versions, plus a brand new gallery mode, 60fps performance with practically no load times, detailed score tables and replay sharing. Dynamic score-linked difficulty, devastating limit attacks and a challenge mode that rewards skillful performance with bonus features are just the beginning. Weapon and boss effects have been updated, as well. Challenge difficulties have been rebalanced. This is the ultimate realization of Söldner-X 2, fully revised and reborn!
Physical production will be limited to 2000 units. Preorders open with online retail partner Playasia this Thursday, September 24th at 11:00 pm Hong Kong (11:00 am ET / 04:00pm UK). Limited Editions include the game with a manual, 2-CD soundtrack, poster and numbered certificate in a collector's box.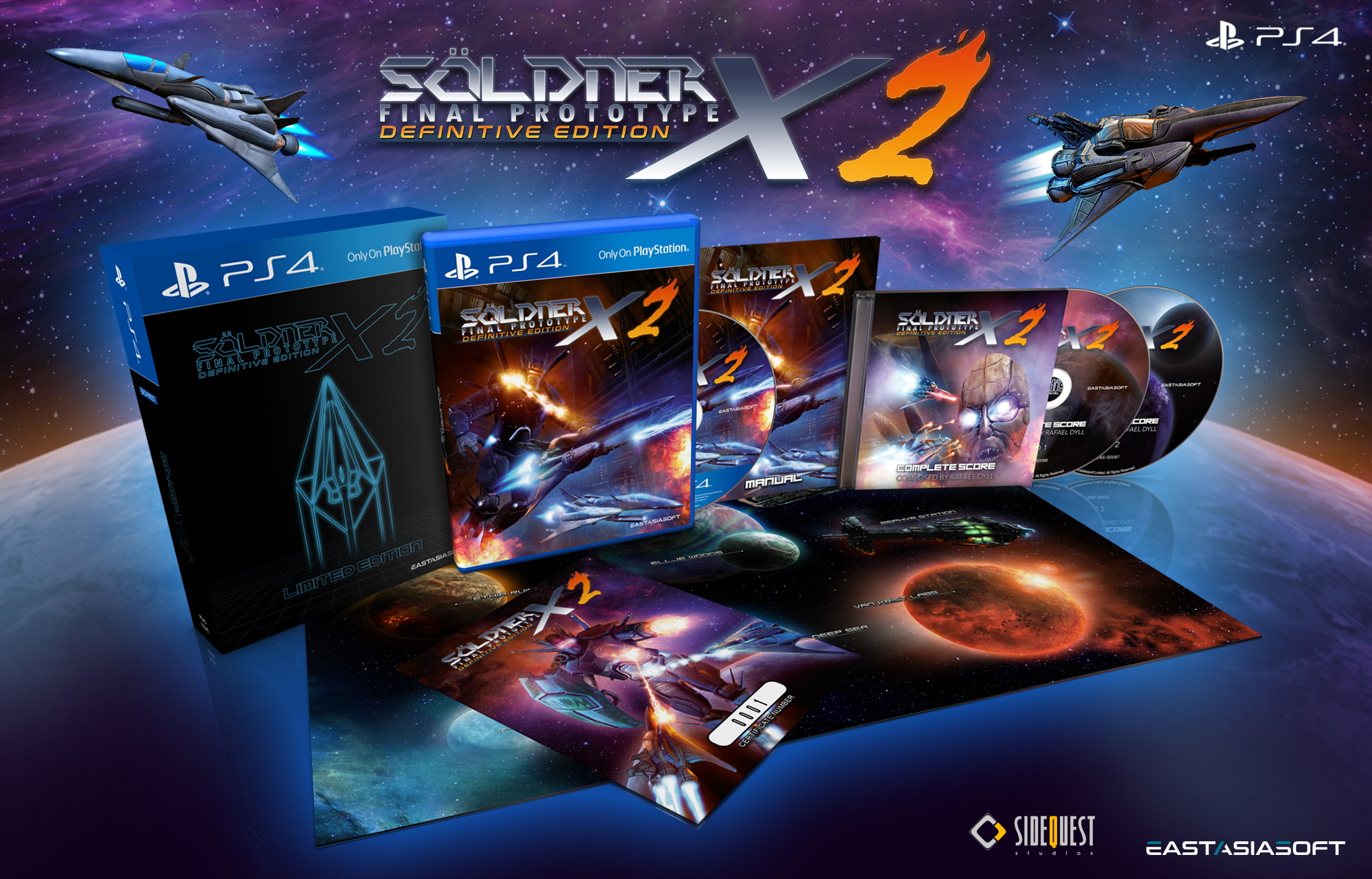 On the same date and time, we will open preorders for physical Limited Editions of mystery visual novel and dating/life sim Nicole for PlayStation Vita.